Existuje opak post-traumatické stresové poruchy: PTSD vs. PTG – nové vnímání, prevence a léčba.
PTSD je velký strašák nejen pro ty, kdo slouží v profesích, v nichž se setkávají se zraněními/úmrtími, resp. jejich vysokým rizikem, ale vůbec pro každého, kdo projde traumatickou situací. Bohužel se o něm v ČR prakticky nemluví. A už vůbec ne o tom, že je do jisté míry řešitelné.
Jak se vůbec díváme na PTSD v ozbrojených silách a bezpečnostních sborech?
Kdykoli přijde řeč na téma PTSD (Posttraumatic Stress Disorder), připomenu, jak jsem před lety slyšela od někoho z čelních představitelů naší armády, že našich vojáků se PTSD netýká, protože jsou psychicky odolnější než vojáci američtí. Formálně dnes armáda výskyt poruchy uznává, ale nemám pocit, že by jej aktivně řešila. Jaká je tedy dnešní praxe?
Pokud se odrazíme od armády, tak mi věřte, že jako předsedkyně Spolku VLČÍ MÁKY se pořád bavím s vojáky, u nichž se PTSD rozvinulo nebo přinejmenším s následky probíhala "porucha adaptace", přičemž tito nadále svorně říkají, že nekontaktují vojenské psychology, protože jim nevěří.
Toto hned doplním, aby nedošlo k nedorozumění – takoví vojáci v 90 % případů deklarují, že se bojí zanesení informace o "psychickém problému" do jejich spisu, potažmo sdělení veliteli, což by mohlo ohrozit jejich další službu. Můj osobní dojem je, že asi ve dvou třetinách případů především nevěří, že by jim psycholog (jakýkoli, nejen vojenský) vůbec byl schopen pomoci.
Tato nedůvěra je v naší společnosti silně zakořeněna, dílem snad i kvůli přesvědčení, že psychologie a psychiatrie jsou pavědy, především ale kvůli společenské stigmatizaci. Konzumace antidepresiv i v Česku strmě stoupá, ale kdo se vám k tomu přizná? Panuje všeobecný názor, že když je někdo "na hlavu", je automaticky nebezpečný a měl by být nejlépe izolován. Případně, má-li někdo "jen depky", tak je to slaboch. Obě varianty jsou pro vojáka či policistu krajně nepříjemné a možná i skutečně kariéru ohrožující.
Naopak, jako velice dobrou hodnotím situaci u hasičů. Totiž, hasiči mezi sebou vědí a uznávají, že pohled na hrůzy při požárech a autonehodách je přirozeně traumatizující. K jejich povolání to patřilo vždy a denně. Popláčou si, obejmou se, dají si debrief, zajdou do hospody nebo i za svým velitelem či psychologem. Nikdo z kolegů, natož zkušených velitelů, je nepovažuje za divné či méněcenné, pokud jsou dotčeni tím, co při výjezdu zažili.
Tohle je pochopitelně jeden z důležitých faktorů pro prevenci posttraumatické stresové poruchy. Abychom ale byli féroví k vojákům, tak oni v misích také mají debriefy a otevřeně si povídají, problém nastává spíše po návratu domů. To se jako první dostavuje už zmíněná porucha adaptace – "přepnutí se na civilní všední život", což mimochodem ve slabém odvaru zná každý po návratu z dovolené.
U vojáků onen výrazně hlubší přechod ale trvá týdny, během nich se mohou kupit všelijaké problémy (třeba domácí hádky) a do této nepohody se vrací zážitky z mise, jenže debriefy a jiné podpůrné metody už nejsou armádou realizovány a původní kolektiv se už rozpadl, resp. spolu tráví mnohem méně času. A právě toto období dalších stresů a "osamocení v civilním okolí" bývá živnou půdou pro rozvoj PTSD.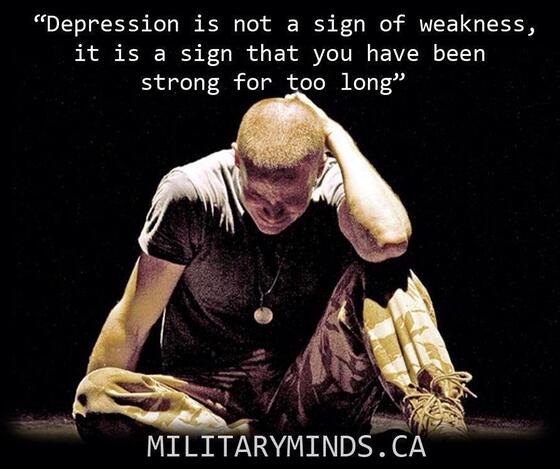 V Americe zašel tento problém tak daleko, že napočítali více sebevražd mezi veterány než úmrtí vojáků nasazených na bojištích. Od té doby je pro ně téma PTSD prioritou, s veterány se snaží být v kontaktu a přirozeně vedou osvětové kampaně, aby tento psychický problém už nebyl stigmatem. Ale co je hlavní, sbírají data a analyzují je. A tak se také nedávno konečně přišlo na to, že šancí zbavit se PTSD je přetransformovat jej v tzv. PTG.
Co je PTG?
Je to zajímavá náhoda – o PTG jsem se dozvěděla na semináři pro zaměstnance Škoda Auto (to já nejsem, ale přednášel tam můj šéf). Vystupoval tam Petr Ludwig, autor bestselleru Konec prokrastinace, jakási aktuální hvězda mezi českými osobními kouči. Prokrastinace, neboli chorobné odkládání povinností, je takový mor dnešní doby, známe ji všichni. Ale na tom daném semináři se Ludwig pustil do tématu subjektivního pocitu štěstí a v něm se jako jednoho z ilustračních příkladů dotkl problematiky PTSD vs. PTG…
PTG je zkratka pro Post-traumatic Growth, tedy posttramatický růst. Vlastně je zvláštní, že ji vědecká obec definovala až velice nedávno, zatímco Nietzeho "Co tě nezabije, to tě posílí" dávno zlidovělo. Každopádně právě až studiem klientů, kteří se vyléčili z PTSD (nebo se u nich po stejném zážitku PTSD vůbec nerozvinulo), bylo tedy objektivně prokázáno, že se tak stalo díky re-definici postojů vůči důsledkům negativní zkušenosti.
Ostatně, s PTG se setkáváme docela běžně. Spousta lidí, kteří prodělali vážný úraz či nemoc, popř. i ve zdraví přečkali traumatickou zkušenosti, ať šlo o ohrožení vlastního života nebo cizího, potom přehodnotila svůj život. Například se začali více orientovat na rodinu, místo na kariéru. Ve Spolku VLČÍ MÁKY eviduji zvýšené zastoupení takových osob mezi pomáhajícími dobrovolníky ve značné disproporci oproti zastoupení těchto osob v populaci. Jistě to platí v oblasti charity plošně.
Proč tedy všichni na prožité trauma nereagují pozitivní změnou osobnosti? Mimo jiné vyplynula na povrch souvislost už se zmíněnou prokrastinací. Osoby, které jí propadají, také častěji trpí PTSD. Prostě proto, že když čelí problému, zůstanou v něm zaseknuté, jeho řešení odkládají, není to pro ně výzva k překonání, nýbrž stopka. Nedokážou jít dál.
Další dostatečně prokázaný výsledek analýzy dosavadních zkušeností: Aby lidé trauma překonali, potřebují řešit problém v kolektivu, pokud možno "podobně postižených", k němuž chovají větší důvěru a jehož povzbuzení vnímají jako upřímné a chápající. To tedy jen potvrzuje, proč fungují debriefy a chození s kolegy do hospody, nikoli psychologové. Ale pokud někdo nemá přátele, případně jeho kamarádi nejsou "na to vyprávění" zvědaví, tak nakonec u psychologa stejně skončí.
K pozitivnímu PTG jsou zapotřebí další osobnostní předpoklady. Například jistá pružnost, přizpůsobivost, "hyperaktivita". A samozřejmě i povědomí o PTSD a PTG, o tom, co se se mnou děje a jaké mám vyhlídky. Náchylnější k PTSD jsou logicky pesimisté, než životní optimisté… Zrovna v tomto ohledu by tedy Češi měli být k rozvoji poruchy jedním z nejnáchylnějších národů na světě, což zřejmě (a překvapivě) nejsou.
Vrátím se k tomu tvrzení z úvodu, že čeští vojáci oproti americkým PTSD netrpí – čistě hypoteticky by to mohla být pravda, ale musí jít o hypotézu do doby, než si dá někdo tu práci a uskuteční věrohodnou vědeckou studii. To se stalo v případě českých hasičů, Markéta Holubová ve své disertaci porovnala výsledky testů na PTSD a PTG u 2241 hasičů ze šesti evropských zemí a 302 hasičů z Česka.
Výsledek? "U českých hasičů byla sledována nižší míra znovuprožívání a zvýšené dráždivosti, které jsou symptomy posttraumatické stresové poruchy, a naopak vykazovali ve vyšší míře posttraumatický růst. Tento příznivý výsledek může být mimo jiné odrazem kvalitně prováděného výběru příslušníků HZS ČR a dobrou psychologickou péčí o ně. Ta zahrnuje kromě posttraumatické péče (systém CISM) především prevenci ve formě vzdělávání." (citováno z webu HZS ČR)
A to je nakonec hlavní výzva tohoto článku. Armáda se svou silnou psychologickou službou a oddělením sociologů by mohla provést rozsáhlé šetření docela snadno. A pokud možno také systémově – když jsem se nedávno bavila s primářkou veteránské nemocnice na Floridě, považovala za nezbytné, aby armáda sledovala své veterány během služby, při jejím ukončení i poté.
Nabízet jim péči psychiatra na letáku (novinka odboru péče o válečné veterány z ledna 2016) je určitě pokrok, ale až příliš často volají do Spolku VLČÍ MÁKY a s prosbou o doporučení civilního psychologa. Tak asi v tom systému resortu obrany pořád něco neklape a rozjet kampaň o PTSD a jeho pozitivní variantě PTG je skvělá příležitost. Ostatně může se jí chopit i ministerstvo zdravotnictví, protože PTSD trpí naprosto tiše a bez pozornosti nejspíš desítky tisíc civilistů, třeba účastníků dopravních nehod a požárů. Je opravdu škoda, že česká společnost a média nanejvýše píší o depresích nebo (vraždících) schizofrenicích. Komu to pomůže?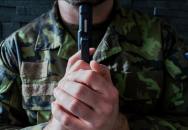 Pro přidání komentáře musíte být přihlášený.